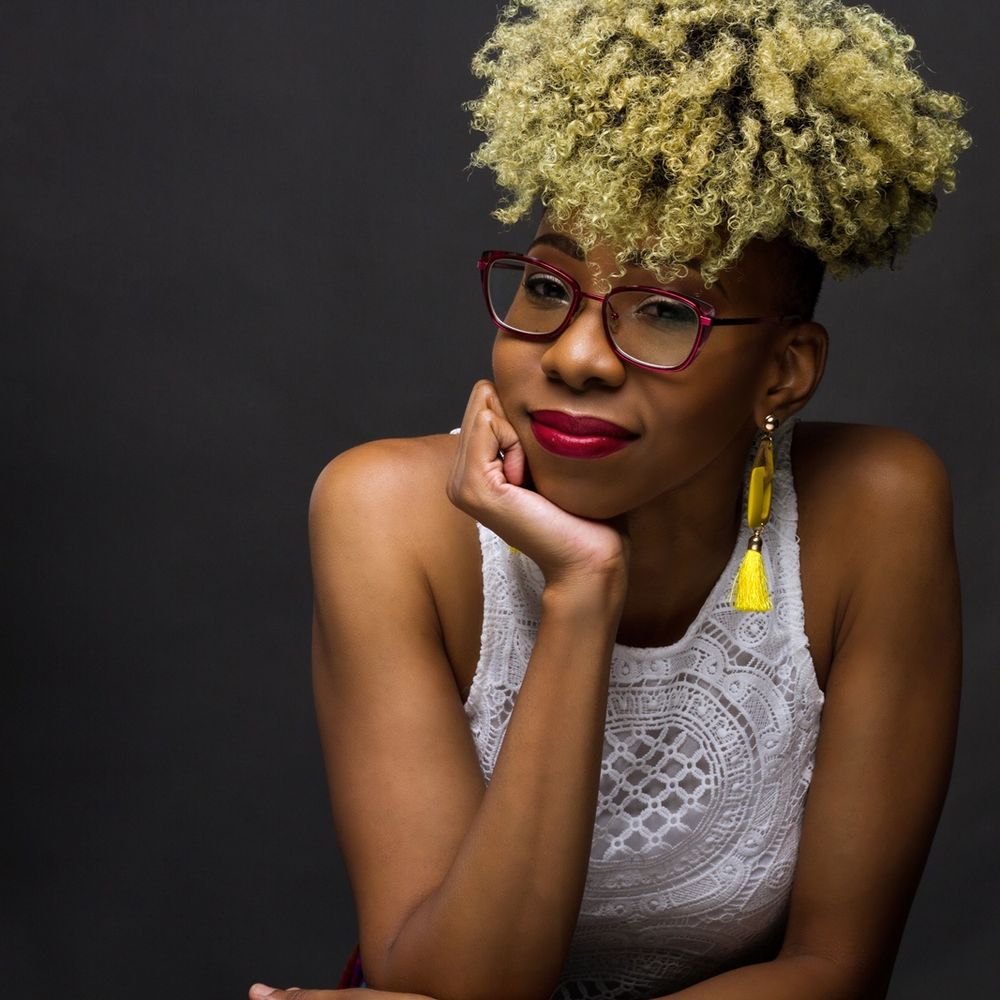 Meet Candice Caton
Singer/Songwriter
Candice Caton is a singer/songwriter from Morvant, Trinidad and Tobago that seeks to infuse the music industry with her distinct brand of inspirational, uplifting music. She comes from a family of musical talent and history- her grandfather, Nelson Caton won the nation's first road march and her father Carl Caton was one of the pioneers that saw the playing of the steel pan introduced in churches.
She began singing at the age of 5 and has over 20 years of performing experience on local and international stages. A natural talent for harmony and vocal arrangement has seen her do backing vocal work with producers, artists and singing groups from Trinidad and Tobago, Barbados, Jamaica and the United States of America. She began working at Queen's Royal College in 2010 and revived and conducted the QRC Chorale for three and a half years. In 2013 she was discovered and is currently being managed by international management company Royalty and Respect Management - a company that manages and promotes artists across the Caribbean and in the USA and a former partner with IMG Strongarm Records (founded by intentional artist Flo Rida).
Over the years she has steadily developed on her song-writing, singing and arranging abilities and in 2017 began releasing her original compositions on the local radio stations. That year she was selected from hundreds of applicants across the country by a panel of international judges as one of 11 musicians to pilot the Artist Portfolio Development Programme project; an initiative in which persons were evaluated on their potential to represent Trinidad and Tobago as Music Ambassadors. This venture was carried out by MusicTT; a government subsidiary of Trinidad and Tobago Creative Industries Company Limited (CreativeTT).   
In 2018 she was one of four female Jazz Artists to present a feature concert as part of the Women in Jazz series. Later that year she embarked on a tour of the Caribbean as part of the Caribbean Gospel Music Tours. In 2019 she was nominated in three (3) categories at the 2nd annual Gospel Music Awards Trinidad and Tobago (GMATT) and took home the award for Breakout Artist of the Year. In 2020 she was nominated for and took home the award for Female Gospel Artist of the Year at the 2020 GMATT Awards. She continues to strive for musical excellence in all she produces and has recently graduated from the University of Trinidad and Tobago, where she has completed an Artist's Diploma in Music specializing in Voice. Given her trajectory over the years, however she is well on her way to making a mark not only within the region, but across the world.